Value of Local SEO for Small Businesses
Jan 3
Customers now depend heavily on the internet to investigate local companies. Local SEO can help with that. To rank better in search engine results for location-based inquiries, your website and online presence are optimized for local search.
Small businesses are finding it harder to be seen online as big enterprises take over an increasing amount of the Internet. Because it enables you to compete with the major companies in your area while still being found by clients seeking what you have to offer, local SEO has become a crucial component of any small business marketing plan. Continue reading for additional details if you're unsure how local SEO might benefit your company.
Local SEO For Small Businesses: Why Is It Important?
Local SEO is the practice of improving your website's content so that it appears higher in search engine results for inquiries about your company that have a local focus. Local search engine optimization is crucial for small businesses because it enables them to compete with bigger corporations by increasing brand awareness among local consumers. Local SEO aids small businesses in gaining the respect and credibility of prospective customers. You can facilitate customers finding your company and learning more about what you have to offer by optimizing your website, listings, and social media accounts for local search. You'll be able to build your business and draw in more clients as a consequence.
How Can You Boost The Local SEO Ranking Of Your Website?
97% of customers use the internet to discover nearby companies, according to research. In addition, 62% of respondents stated they wouldn't consider a company if it wasn't shown on the first page of search results.
One of your key objectives, if you own a small business, is probably to improve the local SEO rating of your website. Since your site will be more visible to potential clients the higher your position, the better. Thankfully, there are some actions you may do to raise your ranking.
Making sure your website is optimized for local searches is among the most crucial things you can do. This entails putting relevant keywords and phrases in your title tags and meta descriptions, as well as your location or area. Additionally, you have to provide regional content for your audiences, such as blog entries or articles on regional news and events.
Building citations is another action you can do to raise your local SEO rating. This entails adding your tiny company to well-known directories and review websites. The better, the more credible citations you have. Finally, bear in mind to maintain consistency with your NAP (name, address, and phone number) on your website as well as throughout all listings. Search engines will use this to validate your company and will raise your ranking as a result. These suggestions can help you increase the local SEO ranking of your small business and draw in more clients.
Common Errors Small Companies Make In Local SEO Efforts
Small companies frequently assume they don't need to bother about SEO, which is a mistake. They aren't a large firm with a staff of marketing specialists, after all. Nothing could, however, be farther from the truth. Any company that wants to be seen online has to invest in local search engine optimization, but small companies need it even more. Some typical errors small businesses make with local SEO are listed below:
Lack of ownership of Google My Business listing
Claim your listing on Google as one of the first things you should do for local SEO. You have full control over how your company appears in Google Maps and Google Search thanks to this free listing. It will be quite challenging for people to locate your business online without claimed and optimized Google My Business listings.
Not Making Their Website Local Keywords Optimized
Not optimizing their website for local keywords is another typical error. To do this, make sure your website contains relevant keywords for your products or services as well as the location or region you're targeting. Without this optimization, there is a far lower chance that people searching for businesses similar to yours will find your website in the SERPs.
Lack of Citations
Citations are simply references to your company name, location, and contact information on other websites. They aid search engines in confirming the accuracy of the information you've supplied and the legitimacy of your company. It will be very challenging to rank effectively in SERPs without citations from high-quality websites.
Not Getting Favorable Reviews
Positive customer reviews are one of the most significant ranking criteria for local SEO. These testimonials let potential customers know that other people have enjoyed doing business with you, which may inspire them to have a pleasant experience as well. You're missing out on a critical component of local SEO for small companies if you're not actively encouraging clients to submit reviews.

Guidelines For Formulating An Effective Local SEO Strategy
Local SEO for small companies is one of the most crucial elements of an effective marketing campaign. You may improve how easy it is for potential clients to find you online by optimizing your website for location-based search phrases. There are a few crucial local SEO tactics that firms may use to guarantee that they rank higher in local search results.
Taking Control of Your Google My Business Listing
Claiming your GMB listing is one of the most crucial things you can do to boost your local SEO. This will enable you to show up in local search results, which are frequently displayed in addition to the results from the larger search engines. Visit the Google My Business page and select "Add your business" to take control of your listing. Your company name, address, and phone number will then need to be entered.
Once your listing has been confirmed, you may start optimizing it for popular search terms among potential customers. You may also utilize your listing to advertise sales and entice people to post reviews. You may greatly raise your chances of getting found by potential customers in your region by utilizing all that Google My Business and Google Maps have to offer. Google My Business has the potential to be a valuable tool for boosting local SEO.
Optimize Your Website For Local Keywords
Small companies who want to be found online by local customers must invest in local SEO. You may increase the likelihood that your website will appear in search engine results pages (SERPs) by optimizing it for keywords. This might result in more website visitors and, eventually, more sales.
You can optimize your website for local keywords by doing a few critical actions. First, make sure your city or area is mentioned in the header tags, meta descriptions, and title tags of your website. This increases your likelihood of getting found in local searches and aids search engines in understanding your location. Second, provide content that speaks to your audience in your area. This might involve writing blog entries on neighborhood activities or news topics, as well as providing locals in your area with information about your goods or services.
By following these steps, you can contribute to making sure that your website is optimized for regional keywords and that you have a higher likelihood of being discovered by local potential customers.
Produce Regionally Pertinent Content
It's crucial to ensure that your website is optimized for local search if you run a small business. Local SEO is a specific type of web marketing that aids in connecting you with local clients. You may increase your chances of getting found by potential customers who are looking for businesses like yours by producing regionally relevant content.
Writing blog entries about local issues that affect your area or region is one approach to producing material that is relevant locally. If you own a restaurant in New York City, for instance, you may publish an article about the greatest brunch spots there. This is a fantastic approach to getting in touch with potential customers who want to know more about the regional culinary scene.
Informing readers about local news and events is another approach to providing content that is relevant to the local region. This is a fantastic way to keep your consumers informed about what's going on in the neighborhood, and it may also help you draw in new customers who are seeking local activities.
Locally relevant information may be produced in a variety of ways. You may increase your chances of getting noticed by potential customers who are looking for companies like yours by taking the time to generate content that is customized to your area or region.
Create Local Backlinks
You might be wondering how to increase the visibility of your website in local search engine results as a small company owner. Obtaining links from other websites that are headquartered in your city or region is one approach to achieve this. Local link building is a strategy that may be used to raise the ranking of your website in local search results.
To create backlinks, you may employ a variety of techniques. You could, for instance, contribute articles to regional news sources or write guest blog posts for other websites. Additionally, to help your site's rating, these links will raise its visibility and brand recognition.
Several internet sites may assist you with creating local links if you're unsure where to begin. However, it's crucial to keep in mind that when it comes to backlinks, quality matters more than number. Therefore, concentrate on obtaining high-quality connections from websites that are reputable in your sector or specialty.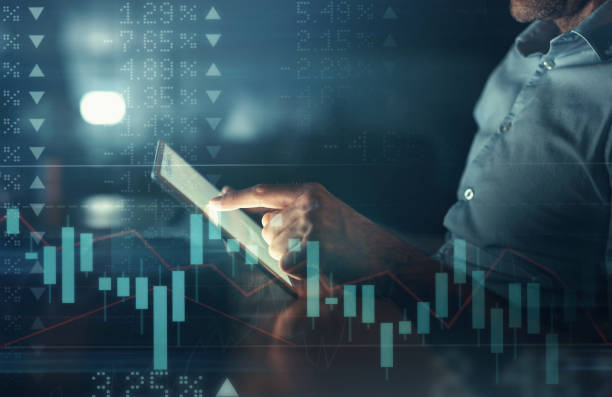 Track Your Development
To monitor the effectiveness of your local SEO strategy, use Google Analytics. To determine whether there has been an increase since you started executing your local SEO approach, look at indicators like website traffic and conversion rate. These pointers may be used to build an effective local SEO strategy that will support small companies' online success.
How Can Your Local SEO Campaign Be Measured For Success?
A crucial tool for small enterprises is local SEO. It may help you gain a better position in local search results, connect with local prospects, and expand your clientele. But how can your Local SEO effort be measured for success? Here are four crucial parameters to monitor:
Ranking
Check your ranking for important keywords and phrases in local search results. To determine whether your local SEO efforts are successful, monitor your progress over time.
Website Traffic
Track the number of people that arrive at your site via local search results. You'll be able to gauge how many potential customers are visiting and engaging with your website thanks to this.
Sales and Leads
Be sure you keep tabs on the volume of leads and sales generated via local search. This can help you understand the return on investment of your Local SEO plan.
Ratings and Reviews
On local SEO, online reviews and ratings can have a significant effect. You can determine whether or not your Local SEO campaign is influencing how positively your audience perceives your company by keeping an eye on your reviews and ratings.
You can determine the effectiveness of your Local SEO campaign and make the necessary adjustments to improve your results by monitoring these key metrics.
Any marketing plan for a small business must include local SEO. Make sure your website is optimized for local search if you want it to appear in search results when potential customers are looking for similar goods or services to yours. Making sure your NAP (name, address, and phone number) information is accurate and consistent online, claiming and optimizing your business directory, and including location-specific keywords in your website content are all things you can do to increase your website's local SEO ranking. avoiding common errors like conflicting NAP information and duplicate listings. tracking the results of your campaign to gauge the effectiveness of your efforts.
If you're eager to get more information about local SEO for small businesses, feel free to check this blog post from Denver Digital Agency: https://denverdigitalagency.com/why-has-local-seo-for-small-businesses-become-so-important/